Boise Riverview Dental is well known in the Boise Area for providing its patients with expert, compassionate, and comfortable general dentistry services. We can help you with any dental needs you may have and serve as your families Southeast Boise family dentist.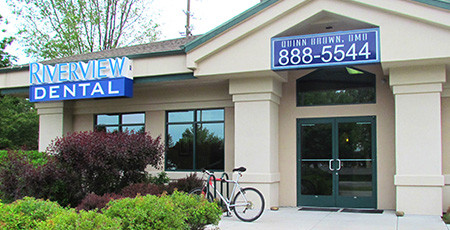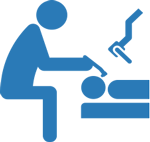 General Dentistry
Sometimes, even the most conscientious among us need restorative services. Boise Riverview Dental provides composite fillings, root canal therapy, extractions, fixed bridges, and wisdom tooth removal services. We can help patients suffering from TMD and tooth pain as well as provide emergency oral care during off-hours. If you or your loved one experiences anxiety when visiting the dentist, we can help by providing sedation dentistry services that have our patients feeling relaxed and comfortable.
General Dentistry Services
General Dentistry
Composite Fillings
Dental Crowns / Dental Caps
Emergency Dental Services
Reliable Relief from Toothache Pain
Root Canal Therapy
Sedation Dentistry
Tempero-Mandibular Joint Dysfunction (TMD)
Wisdom Teeth Removal
Extractions
Fixed Bridges
Sensitive Tooth Pain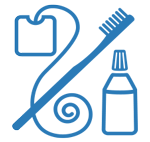 Preventative Care
The staff at Riverview Dental in Boise provides attentive, gentle preventative care services to patients of all ages. From teaching your youngest how to brush her teeth to helping your older family members maintain a healthier set of teeth and gums, we will clean, examine, and protect your family's healthy smiles for years to come, including applying sealants and fluoride treatments.
Preventative Care Services
Preventative Care
Family Dental Care
Dental Care for Kids
Dental Cleaning
Dental Exams
Sealants
Fluoride Treatments
How to Properly Brush and Floss
Treat the Causes of Bad Breath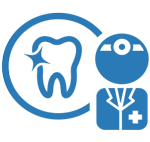 Periodontal Care
When it comes to maintaining oral health, the condition of the gums is often a leading indicator of potential future problems. Our periodontal care team will help your gums stay healthy with in-office procedures such as scaling and root planing. We will also teach you how to better maintain your gums with proper at-home care.
Periodontal Care Services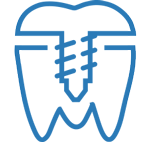 Dental Implants
Dental implants do more than just enhance your smile; they also perform a variety of important functions inside your mouth. The dentist at Riverview Dental will expertly assess and fit you with an implant, bridge, crown, or cap that will have you eating — and smiling — much more comfortably.
List Of Services
Dental Implants
Dental Crowns / Dental Caps
Fixed Bridges
Custom Dentures and Partial Dentures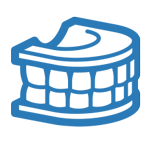 Dentures
The dentist at Riverview Family Dental has helped many older patients maintain a more youthful appearance with both custom and partial dentures. Our dentures, which may replace some or all of the teeth and soft surrounding tissue in your mouth, will last for years with proper care.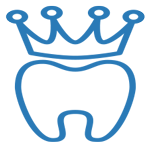 Cosmetic Dentistry
Nothing says confidence like a beautiful, healthy smile, and Riverview Dental is proud to provide a range of cosmetic dentistry services in Boise and nearby neighborhoods. From in-office and at-home teeth whitening to veneers, crowns, and bridges, you'll feel better when you look your very best.
List of Services
Cosmetic Dentistry
Dental Veneers
Tooth Whitening
Dental Crowns / Dental Caps
Fixed Bridges
Aesthetic Dentistry
Dental Implants
Invisalign
Schedule Your Appointment Today